As an Amazon Associate, we may earn commissions from qualifying purchases from Amazon.com.
Know more
.
Jewelry with Turquoise is precious that is held in high regards in many countries or cultures. It's more than just a decorative element. This natural gemstone is available in different shades of green or blue. And here is a handy guide for you to clean Turquoise jewelry without tarnishing it.
Turquoise Jewelry Cleaning Tips
Cleaning turquoise jewelry and turquoise stone is not difficult. However, since this is a natural stone, you have to be very careful with the kind of cleaning materials that you use. It's always advised to avoid any cleaning agent that has harsh chemicals. This means that you should avoid cleaning turquoise with acids or any cleaning chemical. Natural stones tend to absorb chemicals in those cleaning products and altering the natural colour.
Most of the turquoise jewelry has a silver setting. There are some artists, however, who use gold-plated silver in their jewelry. If it's gold-plated, cleaning is much easier. Gold is not resource-intensive when it comes to cleaning. Silver, on the other hand, tends to tarnish after a while.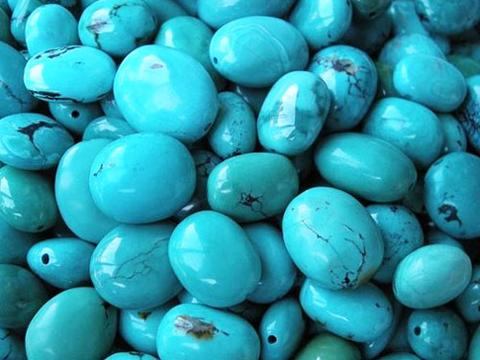 In case you don't have a jewelry polishing cloth, you can use a tight-woven microfiber polish cloth to clean the metal parts of your jewelry.
Always keep turquoise in a fabric-lined jewelry box if you're not wearing it.
To protect turquoise from damage, remove it before you go swimming, bathing or if you're about to use any cleaning chemicals at home.
Try not to knock the jewelry against a hard surface. This can damage the metal prongs that hold it in place, or even crack the turquoise stone.
Depending on how often you use the jewelry, turquoise jewelry should be cleaned at least once a week if you use it daily. This is important as it helps you keep the piece in good condition.
The following are some useful tips that will help you keep your turquoise clean and presentable all the time.
Step-by-step to Clean Turquoise Jewelry
Step 1: Dip a Clean Toothbrush with Soft Bristles in Clean water
Remember not to use any cleaning products in the water or the toothbrush. Chemicals will damage your jewelry. In fact, finding a soft-bristle toothbrush would be best option – the ones recommended for children.
Step 2: Scrub the Surface with Your Brush Gently
Under running water, rinse the brush and then clean the golden or silver parts of the jewelry. Be careful not to soak the turquoise in water during this step. It's a porous stone and as such it will absorb whichever liquid that it comes into contact with.
Step 3: Take Extra Precaution When Drying the Jewelry
Use a soft, dry towel for this. This is an important step because any moisture that remains on the stone might make it turn dull. If it's silver-plated, moisture will tarnish the silver. After wiping it dry with your towel, you can leave the stone out to dry.
Step 4: Polish the Stone Carefully
Use a special polishing cloth if you have one. Pay attention to the metal parts in particular. Also, remember not to use any harsh anti-tarnish chemicals on the stone. No matter how careful you are, there's always a risk that the chemicals might be absorbed by the turquoise part of your jewelry.
Find our turquoise jewelry.
More articles you may interest:
How to Take Care and Clean Howlite Gemstone Jewelry?
How to Clean Onyx Stone Beads Jewelry to keep it Shiny Bright?
How to Clean Lava Rock Beads After Applying Essential Oil?
How to Clean Pearl Necklaces or Jewelry Professionally?
How to Clean Tarnished Gold Jewelry and Make It Shine?
Can You Use Hydrogen Peroxide to Clean Jewelry? (Gold, Silver & Costume Jewelry)
What is the Healing Properties of Turquoise Stone?