As an Amazon Associate, we may earn commissions from qualifying purchases from Amazon.com.
Know more
.
With Coronavirus hitting many countries hard, managing daily life at home and work is tricky enough for adults. For parents there is a sub-crisis of Coronavirus – What will the kids do all day at home?
If you're looking for a relaxing activity to do with your kids, try drawing and painting. Instead of doing it on paper, we make it more fun to use rocks. And we are going to create some garden monsters!
Where to get rocks to paint
First thing you need is of course rocks! My girl loves collect rocks, she used some of her stones for this monster rock painting. If you don't have any areas that you can go to collect rocks, you can always buy painting rocks. They are usually flat, smooth and non-porous.
Pens and markers
Posca markers are great for beginners and kids. Easy to control and the pens dry fast. Without pouring paint means no waste. Put the cap on and you're done. My girl is only 3, sometimes she does draw on places she's not supposed to do. Here comes another good reason using Posca pens since they are water-based.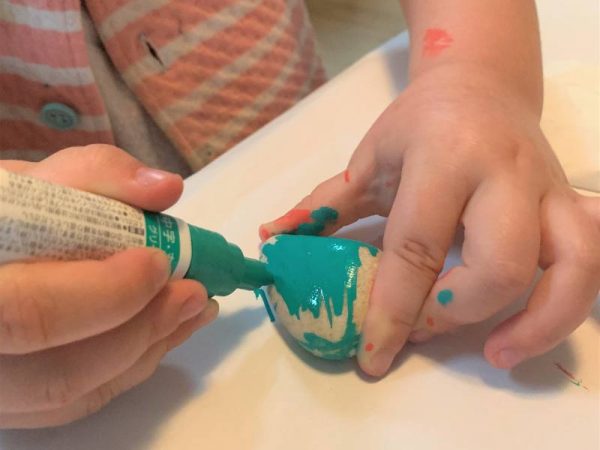 Sealer
We skip applying sealer because we do rock painting for fun. If you are going to seal your rocks, there are brush-on sealers or spray on.  No matter matte, glossy or satin finish, always choose weather resistant and non-yellowing sealer.
Accessories
Adding accessories like googly eyes and pompom is a quick way to add fun to a design.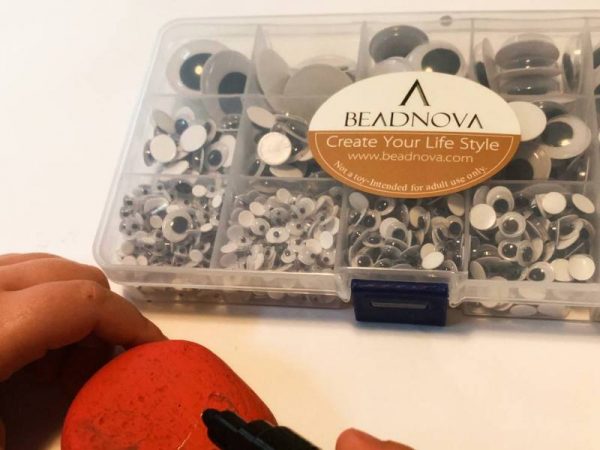 Here are our finished painted rocks, these monsters are now hiding in our garden and ready for the next game – monsters hunting!