As an Amazon Associate, we may earn commissions from qualifying purchases from Amazon.com.
Know more
.
In this article, you can find 13 popular types of wood bead bracelets meaning and symbolic , like Bohemian, Buddhist Prayer, Nepal, Boho, Native American beads bracelets for Men.
Bracelets are one of mush-have jewelry for both female and male.  Most of people have several pieces of bracelets. But did you know that what is the meaning of wearing bracelets? Does it come to symbolize so much more than just being fashion-forward?
Natural wooden bead jewelry is a big family of beaded accessories. Wooden bead bracelets are popular among men, showing a sense of earthiness and natural touch. There are quite a few kinds of common wooden bead bracelets style, having different meanings and associations depending on how they were crafted by the jeweler. Let's take a look at some of them.
Wood Bead Bracelets Meaning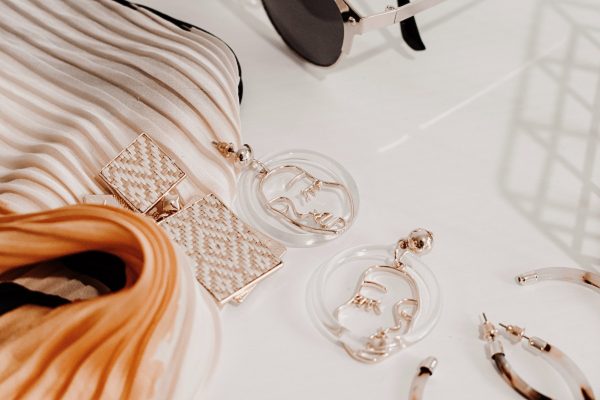 Boho bracelets
Boho or bohemian bracelets are extremely colorful and have multiple layers of meaning, just like the overall bohemian look. Bohemian fashion emphasizes ethnic overtones and experimentation and is generally a very laidback fashion that's perfect for freethinking spirits. Boho wooden bead bracelets can be just as simple or multi-layered as other fashion accessories related to this fashion style. Boho bracelets
represent youthfulness, freethinking, liberty, and creativity.
Native American bracelets
Native American bracelets
are usually dark in color and have a simple clasp to go with the bracelet. Native American bracelets can be both ornamental and spiritual, depending on the design (or both). Such bracelets represent freedom, earth, and spirituality.
Nepal bracelets
Nepal bracelets
are made from a combination of lava beads and stone beads. This type of bracelet has very deep cultural roots and is considered a type of prayer bead bracelet used for meditation and prayer. They look very cool and fashion-forward, tool. Nepal bracelets emphasize a connection to the earth, a cool mind, and spiritualty as well.
View this post on Instagram
African beaded bracelets
African beaded bracelets
are always crafted from dark hardwood beads (ebony wooden beads) and are sometimes set with a gemstone like onyx. African beaded bracelets are a top-tier men's fashion accessory and are incredibly popular because of its modern look that doesn't compromise on beauty and stylishness. Such a bracelet would be perfect for a wearer who likes to be on the more serious type of fashion or someone who does not like light colors. Due to the dark color of African beaded bracelets, they're pretty easy to match with tops and bottoms, whether you're going boho, semi-formal, or casual.
Chakra bracelets
Chakra bracelet
can be made purely from wooden beads or they can be done with a combination of engraved/ styled semiprecious stones and wooden beads. Chakra bracelets are usually used as both ornamentation and wards, with the different chakras signified on the bracelet for the channeling and re-channeling of energy.
Buddhist prayer bead bracelets
These usually have inscriptions and delicate designs that feature light lines and lotus flowers. As the name implies, Buddhist prayer bead bracelets
are often used for meditation, and for helping the wearer cleanse himself of spiritual impurities.This is something that you would give a person who is into New Age or spiritual activities since Buddhism is largely universal and you can be a Buddhist without letting go of your other beliefs.
View this post on Instagram
Wooden friendship bracelets
Friendship bracelets come in all shapes and sizes, and the ones made of wooden beads or a combination of wood and other nice materials like ceramic beads, are the ones that last the longest, for obvious reasons. Wooden friendship bracelets are light on the wrist, colorful, and often feature complex designs that are a pure joy to look at.
Nothing says "me" more than having a beaded bracelet that features the wearer's astrological sign. More than being a nice addition to someone's fashion statement, this type of accessory might help the wearer re-establish a better spiritual connection with the Universe, and it can also help provide that boost of balancing energy, as the symbol on the bracelet is directly connected with the energy channels of the wearer.
This type of bracelet is rare because a lot of time is needed to bring all the planets in the Solar System to life, but it's a pretty cool talking piece and for practitioners of energy healing, it's a perfect complement to their healing practices. This type of bracelet is often accomplished with a variety of materials, including wooden beads for the main designs. If you are a jeweler, we recommend combining wooden beads with other raw materials like semiprecious stones to make your bracelet colorful.
Simple men's bracelets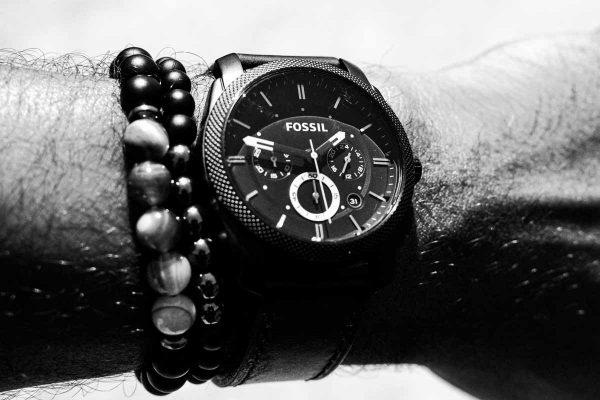 Men's wooden bracelets are usually crafted with darker tones and have a metal clasp that serves as the center point of the piece. These do have variety, but only so far as the clasps are concerned. Males generally won't wear ultra colorful accessories, so they will be fine with single-color bracelets.
Men wooden beaded  bracelets:
Wooden bead wrap bracelets
Wooden bead wrap bracelets are made to be longer than your usual bracelet because these are supposed to be wrapped around your wrist to create a whirling effect. These bracelets often have a center point or piece that signifies the meaning of the bracelet. For example, a bracelet that has a lucky Chinese coin in the center would be given as a magnet of wealth and good fortune. If the wrap bracelet has a cross or any other religious image or figure, then it's meant to be a religious object.
Fortune bracelets
Fortune bracelets are often reddish and feature intricately inscribed wooden beads that are meant to bring abundance and good health into the wearer's life. Also called lucky beads, these are now being sold worldwide supposedly because of all the fortune it does bring to people. Fortune bracelets have expandable bands, so they can be worn by both men and women.
Mantra bracelets
Mantra bracelets usually feature more angular-looking beads and they are meant to help the wearer make daily affirmations about his life. Mantra bracelets can also be easily used for mediation and for prayer, as well. Mantra bracelets are often made with very dark wooden beads and they have no other design apart from their coloration.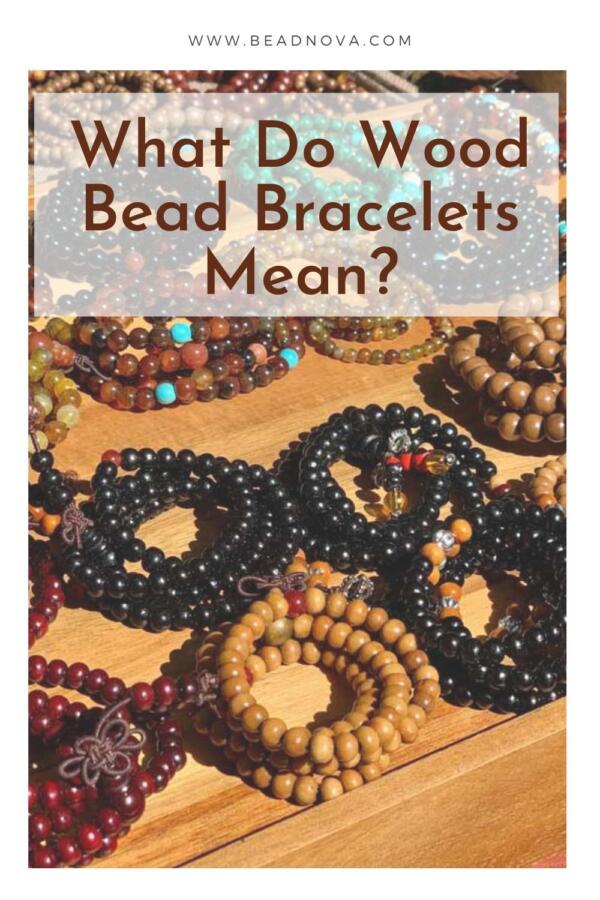 More articles you may interest:
What Are The Different Types of Beads?
Which Wood Beads are Good for DIY Jewelry?
12 Different Types of Bracelets That You Should Know When to Wear
Why Are Mala Beads Used as Meditation Beads?