As an Amazon Associate, we may earn commissions from qualifying purchases from Amazon.com.
Know more
.
Wood beads for jewelry making are beautiful and hold their own when placed side by side with other kinds of jewelry – even the fancy and more expensive ones. Natural wood beads are best for making DIY jewelry at home. Wooden beads come in a variety of makes, and some of the wooden beads found in the US have been imported from other places like the Philippines.
Types of Wood Beads
For centuries, people have been enamored with jewelry made from precious metals and gemstones. But did you know that in terms of aesthetics and diversity of patterns, you can get a lot more from wooden bead constructions?
The reason for this is that wooden beads possess the impressive texture and lines created by nature, which makes them a powerful type of raw material for jewelry making. If you have been thinking of making your home jewelry business different, look no further than awesome wood beads!
How are Wood Beads made?
Unlike plastic beads that are basically poured into molds, cut, then shaken loose from the molds, wooden beads are crafted more carefully using a series of hand-guided processes. First, wood is cut into appropriately sized pieces so they can be turned or carved mechanically.
The wood is then turned and shaped into the desired shapes. The final process is polishing before the wooden beads are sold to jewelers. Wooden beads are known for their exciting textures and the fact that they are even lighter than gemstones and faux materials for jewelry making.
This means you can add a lot of beads to a single creation and not add too much weight to the equation. The available color patterns and textures are not bad either, especially if you want to be extra creative with your jewelry designs.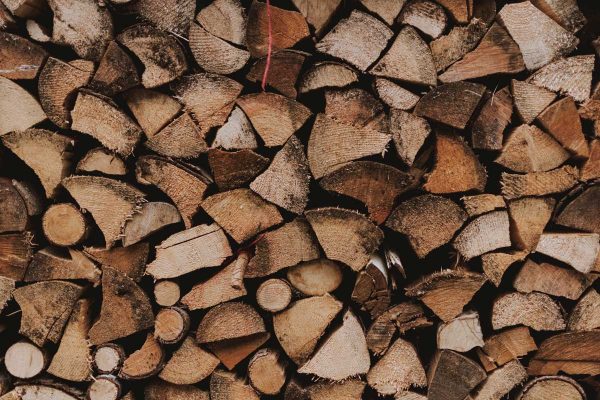 Types of Beads
Ebony beads

Ebony Beads are derived from various types of durable and highly dense hardwood trees. Commonly, ebony beads come in dark brown hues. What differentiates ebony beads from the others, apart from the distinct dark color is the refined texture of the wood grain that simply loves being polished. You can choose from a variety of ebony bead types from just dark brown to brown mixed with different shades of black. The banded ebony bead type is a crowd favorite in jewelry creation.
Graywood beads

Grey Wood Beads are manufactured from timber that has naturally smoky gray shades and smooth textures. There is no singular type of timber used for gray wood beads. As long as the distinct coloration is there, any wood can be used in its creation. Graywood beads have a much lighter finish that also makes them ideal for making bracelets, anklets, necklaces, and other types of jewelry.
Rosewood beads

Rosewood beads stand in stark contrast with ebony beads because of their distinct rose-colored hues and looser wooden grain patterns. Due to their reddish and pinkish hues, rosewood beads are used not just for jewelry but for different ornamental projects as well. These have a naturally smooth texture and come in different variants that emphasize circular patterns and banded patterns.
Palmwood beads

Palmwood beads, as the name implies, is created from the wood of different palm trees. Coconuts are widely used, but so are date palms, which also enjoy widespread cultivation. What separates palmwood beads is their unique gray and black patterns, which occur naturally in the wood of the source trees. They are lighter in weight and naturally smooth, and perfect for any kind of jewelry project.
Bayong beads
Bayong beads
are manufactured in the Philippines and are sourced from different native trees in the tropical country. Bayong beads are distinctive for their ultra-warm hues that range from light brown to dark brown. Bayong beads come in different shapes, from saucer-shaped beads to pucalet beads. In terms of variety, bayong beads bring home the bacon.
Nangka beads – Also known as jackfruit beads, these wood beads are crafted from jackfruit trees in Southeast Asia and South Asia. What makes the Nangka beads special is its yellow and golden tones that are quite different from ebony beads and even the bayong beads. These are extra perfect for jewelry that has a light and youthful air to them.
Patikan beads – Patikan beads represent the second group of palm wood beads used for ornamentation and jewelry making. They are distinct from bayong beads and other palmwood beads because of their darker color and the unique spotting patterns. Some patikan beads also have beautiful stripes or bands. As the palm wood for patikan beads age, the resulting beads become even darker.
Robles beads
Robles beads
are derived from hardwood trees that are comparable to teak in quality. Rainforest hardwoods produce wood grain textures that are very concentric, fine, and great on the eyes. The resulting beads are also lighter in color, almost mocha, and can be used in a variety of projects from basic bead bracelets to rosaries.
Magkuno beads

Magkuno beads are crafted from what is said to be the hardest wood in the Philippines (the ironwood tree). Magkuno beads are fun to work with because their colors are super warm and resemble dark chocolate or milk chocolate.Beads from ironwood trees are also extra dense and extra smooth, compared to rosewood beads and grey wood beads. If you polish them regularly, you will get a good shine similar to the shine of well-tended wooden furniture. And yes, ironwood trees are also used for hand-crafting furniture in the country.

Sibucao beads

Sibucao beads are elegant and refined because of the natural reddish hues mixed with natural browns. Sibucao beads are the only naturally reddish beads on the market, and those looking for blends of red, brown, and orange would do well to find a supplier of sibucao beads. Take note that as a person wears his/her sibucao bead jewelry, the beads become shinier and take on deeper and more elegant colors as the wood absorbs moisture and natural body oils.
RELATED POST: What Do Wooden Bead Bracelets Mean?