As an Amazon Associate, we may earn commissions from qualifying purchases from Amazon.com.
Know more
.
While there is an average bracelet size for ordinary commercial bracelets, it's also essential that you know how to measure your wrist (or anyone else's wrist) for that matter when you are going to buy a new bracelet.
What Is the Average Size Of Bracelet For Men And Women?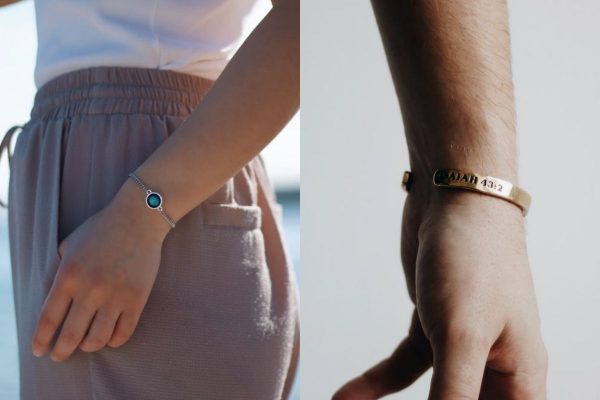 There are average bracelet sizes for men, women, and babies, too.
The average size for a bracelet for babies is about 5.5" for traditional bracelets.
Women's standard size is usually 6.5" to 7.5".
The average or the sweet spot between these two sizes is the 7" so you will find many bracelets in this size for adult women. These measurements are adequate for multi-link bracelets and charm bracelets.
What about bangles and cuff bracelets?
The measurement is still 7" with a diameter of 2.5".
There are also average sizes for men. In contrast with women's bracelets, the average size is between 7.5" to 9". That's 1.5" to 2" more than the average for adult women, mainly because men tend to have thicker bones and more muscle around their wrists.
How to Measure the Correct Size for a Well-Fitted Bracelet?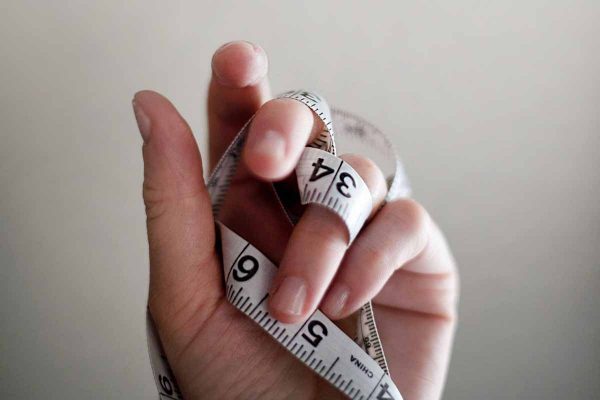 Having a well-fitted bracelet is a joy to behold, so you must know how to produce the right measurement for your wrist.
Step 1:
First, measure your wrist using either a strip of paper or a flexible tape measure. Be sure to measure just below the bone of your hand, as this is the ideal spot. Don't measure the lower hand area or too far down your forearm.
Step 2:
Find the spot where you would normally wear the bracelet. Now, if you like wearing multiple bracelets and you don't mind them sliding down your forearm, you can perform multiple special measurements and mark these measurements later on.
Step 3: 
Make an accurate mark on the paper and cut it off from that point. Use tape to join the two ends of the strip of paper. You now have an accurate sizing of your wrist that you can place in your purse or bag.
The measurement for a well-fitted, standard bracelet can also be used as appropriate sizing for a standard watch bracelet, so knowing how to do it is useful.
If you measure for an open, wide bracelet, you only need to measure your wrist from one end to another.
What about bangles?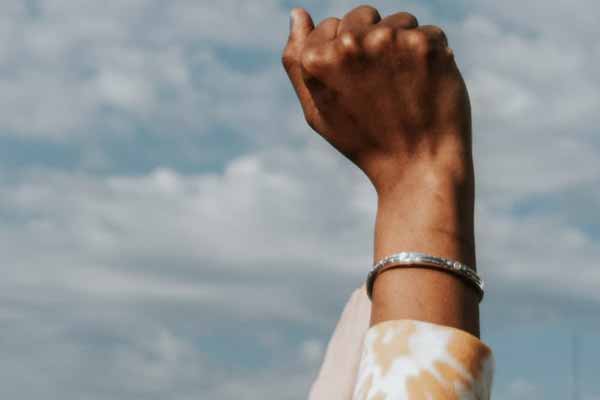 Bangles are tricky to measure because they have to fit over your fingers and the rest of your hand before they reach their exact spot. We have a solution for this: get a longer strip of paper and create a large loop that you can slide over your fingers. Slide the looped paper gently over your hand and situate it over your wrist area. It will slide down a little, but not so much that it will touch the midpoint of your forearm (or, this would depend on your personal preference as to how wide you want your bangle bracelets).
Keep in mind that bangle bracelets made of metal can damage if your hand is too big for the one you have at home. If your hand is too wide, it will bend the bangle out of proportion and eventually break it. This applies to weaker alloys as well. As for bangles made of crystals, it's your hand that will take a lot of damage if they are too tight.
How To Determine The Right Size Of Bracelet?
If you want to know how to measure bracelet size the right way, here are the steps:
Multi-link bracelets – Insert at least one finger between your wrist and the chain. If you can slide in two fingers, then the bracelet fits just right.
Bangle bracelets – Bangle bracelets are supposed to be worn by sliding it through your hands. There should be some natural looseness, and the bangle may slide down 1/3 of your forearm. However, it shouldn't fly away if you extend your arm in any fashion. If you keep losing your bangle this way, your bangle may be too loose.
Cuff bracelets – Cuff bracelets are designed to sit closer to the skin. If this isn't comfortable for you, we recommend wearing something that is one size higher than usual.
Hook-on bracelets – This is another example of a bracelet that sits close to the skin. If you want something looser, again, wear something that is one size bigger.
It's also a good idea to consider your body size when selecting the size of a bracelet. People with larger builds will likely be more comfortable with larger sizes, and slimmer people will enjoy smaller bracelets. Bigger bracelets will slide around a slim person's arm, and smaller bracelets will compress a bigger person's wrist too much.
How to Measure the Right Size of a Stretch Bracelet?
Measuring your hand for a stretch bracelet is easy.
Hold up your hand, with all four pointing fingers extended. Cup the thumb, so it's not too splayed out. Measure the width of your hand from the side of the thumb toward the other side.
This would be the extension that your stretch bracelet will need to fit properly.
The average size for extensible bracelets is 7" to 8". Generally speaking, men would have larger hands and wider points between the thumb and the pinky, so it's safe to say that they need bigger bracelets. It may be a good idea for slim women to stick to the 6.5″ to 7.5″ range.
Read more: How To Choose Stretch Cord For Your Bracelet?

More articles you may interest:
How to Measure Ring Size at Home?
How to Measure the Hardness of Jewelry Wire?