As an Amazon Associate, we may earn commissions from qualifying purchases from Amazon.com.
Know more
.
Knowing your birthstone chart and its spiritual meaning enable you to appreciate the fullness and breadth of gemstones and their symbolic meanings, spiritual qualities, and healing properties. We will cover the birthstone for summer season – April, May, and June in this blog. If your birthday is not the above months, you can click on these direct link to learn about your own birthstone.
JUMP TO: January, February, March Birthstone Chart
JUMP TO: July, August, September Birthstone Chart
JUMP TO: October, November, December Birthstone Chart
April Birthstone Meaning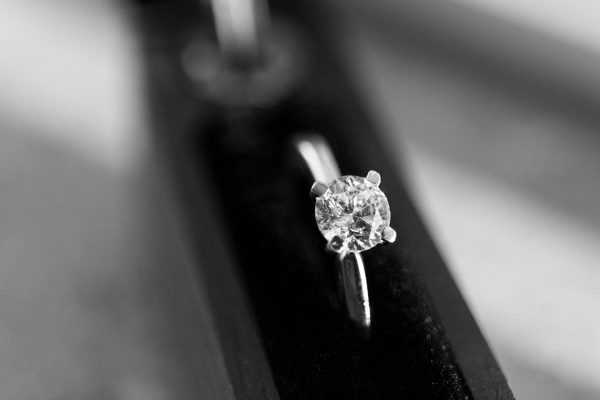 The birthstone for April since the ancient times has always been the diamond. The diamond is one of the most expensive gemstones in the world and also happens to be the most durable of them all.
It scores a perfect ten in the Mohs scale of hardness and is a stable investment if you are into investing your money in gemstones. Diamonds enjoy the world over for its fire and brilliance, and the perfect specimens can quickly fetch several thousands of dollars.
The diamond is the 60th-anniversary gemstone and is associated with the crown chakra. It is also the gemstone of the zodiac signs Leo, Aries, and Taurus.
The diamond is aligned with the planet of Venus, which makes it a perfect love gemstone, capable of stimulating all kinds of love and relationships. Diamonds come in a variety of colors, from colorless to pink to white.
Diamond is notable for being of utmost brilliance and clarity to people's lives. If you have been struggling with maintaining and strengthening bonds with other people, you can use a diamond to make things more cohesive and durable.
Since it is the most durable stone in the world, diamonds lend their attributes to the wearer. It also helps outstanding cement bonds in one's life, like business partnerships, friendships, spiritual bonds, and romantic relationships. It may not look the part, but diamonds are excellent for repairing ailing relationships.
Diamonds can also be used as a meditative stone to clarify one's thoughts and improve your ability to consciously create or manifest the life of your dreams through the transmission of vibrational energy. This is especially useful for people who apply the principles of the law of attraction in their lives consistently or regularly.
May Birthstone Meaning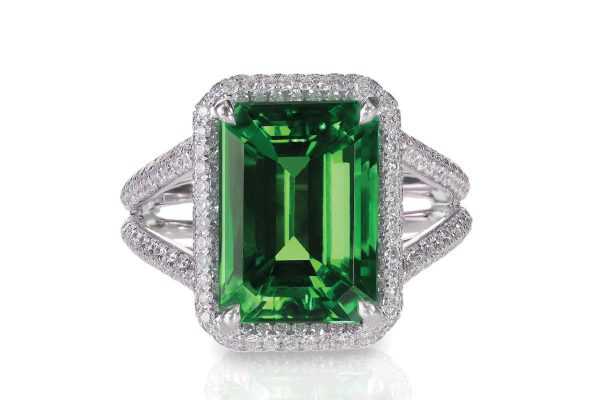 The otherworldly glow of the green emerald is the stuff of legends. However, it is not just mystical, and it is also beneficial to wearers, especially those who have it as a birthstone. The emerald is linked to your heart chakra, and therefore, it governs all kinds of love, from unconditional love to spiritual love.
Emerald is also the stone of domestic bliss, which means it can help maintain harmony and peace in the family and the home. For those who bear many scars and emotional burdens, emerald is also an excellent gemstone for removing most of those emotional charges in your psyche, to give way to more positive emotions and actions.
One cannot live a quality life with emotional baggage, so it is recommended that you use gemstones with an overarching healing effect on your spiritual life and mind and emotions.
It is said that emeralds can change color when one party in a relationship becomes unfaithful.
Since the emerald is linked so profoundly with the heart chakra, it senses your emotions and tunes in to what you need in a relationship. As the gemstone becomes more attuned to your emotions and needs, it becomes more capable of healing and bringing happiness to your life.
Emerald is also a stone of psychic abilities.
This means that if you have natural talents that can help you perform actions beyond the rational capacities of man, then emerald will help harness those natural talents even more.
Clairvoyance is just one of the natural talents that emerald can help boost. We recommend using this gemstone for practices such as crystal healing, meditation, astral projection, and lucid dreaming.
Are you feeling out of touch with learning and wisdom?
Use this gem to improve your intellectual and mental capacities. Cast your net wider and use emerald's ingrained subtle energies to widen your capacity to understand and glean wisdom. It can also improve your capacity to channel the universal wisdom of the Source.
June Birthstone Meaning
June has two birthstones: pearl and alexandrite, each with its unique capabilities and properties.
Pearl is a unique "gem" in a sense that it is comprised not of inorganic crystal elements but also a unique material that oysters and mussels release to create these stunning materials: mother of pearl.
Pearls are associated with the third eye chakra and are the gemstone of two zodiac signs: the Cancer and the cosmic twins, the Gemini.
Pearl has traditionally been associated with innocence and purity and is traditionally given to young women and girls to signify their coming of age and inherent innocence. While it is not a stone technically, it is still called the "stone of sincerity."
In its presence, pearls are thought to influence how people communicate and how they commit to the truth when relating to others.
Pearl is a most healing organic gem, and it protects the most vulnerable organs of the body, including the digestive tract and the associated organs. Alexandrite, or chrysoberyl, is the second birthstone for this month. It is an earth gemstone and is associated with the zodiac sign Leo.
As an earth stone, alexandrite is a grounding or protective stone that wards of negativity and toxicity. In terms of healing, alexandrite is also essential for the quick recovery from disease and the reduction of the recovery time, especially for those who have undergone medical procedures or are convalescing from a severe illness. It is the most supportive stone that also helps reduce cholesterol and other byproducts in the body.
We recommend alexandrite if you would like to improve your cognitive function and improve your capacity to think and retain—the most beneficial gemstone for people engaged in lifelong learning and thinking.
Alexandrite is linked with the solar plexus chakra and the crown chakra responsible for regulating all the other chakras in the body.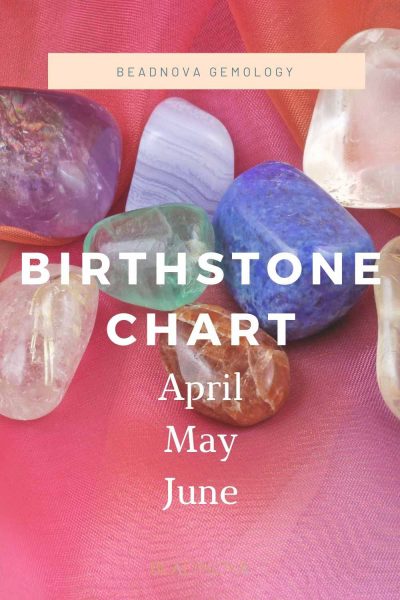 If you would like to know more zodiac crystals, click here.
READ MORE: January, February, March Birthstones
READ MORE: July, August, September Birthstones
READ MORE: October, November, December Birthstones
More articles you may interest:
Which Hand To Wear Crystal Bracelet?
6 Ways to Cleanse Crystals and Gemstones at Home
How Do You Know If Your Chakras Are Open?