I always love crafting and DIY, I never liked video games … until I played Animal Crossing: New Horizons the first time. Literally it took 5 minutes, I was hooked. With many of us faced with more spare time than ever due to lockdown because of the coronavirus outbreak, this cute, relaxing and very time consuming game is just perfect to fill our hours. Bonus for someone like me enjoy crafting, this fun game is full of interesting ideas that are a great inspiration for Animal Crossing DIY crafts. Let's check out some our favorite Animal Crossing DIY crafts ideas!
Animal Crossing Embroidery
I like how creative I feel when I'm embroidering. There are so many adorable villagers and cute things in ACNH I can use and experiment with my embroidery. Finished embroidery can be fun to display in a hoop. My 5 years old always like rhino, can you imagine I get her room door a Merengue embroidery wreaths!
This is an lovely piece from @Yasmachina
I just finished my first commission, Merengue! from r/AnimalCrossing
Animal Crossing fruits embroidered bucket hat from clammyheart.shop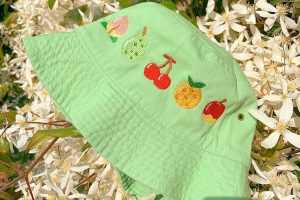 DIY Animal Crossing Mini Figure Polymer Clay
This would look so cute on my desk.
Definitely I can see myself making these charm for my DIY earrings
Animal Crossing floating balloon present earrings from TrenoNights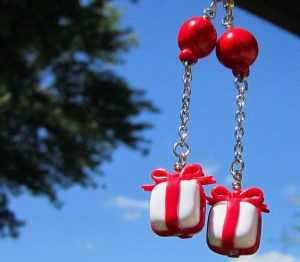 DIY Animal Crossing Eraser Stamps
These eraser stamps are great for diary, journal and card making.
Ceramic Gyroid Jar
It does not dance or sing, but sure add some fun to my garden using it as a planter. Maybe it works well as tealight holder too!
Animal Crossing New Horizons Fossils
These fossils would add a lot of fun for our rock hunting in our garden.
For Animal Crossing fan whose birthday is coming, don't miss out our post: Animal Crossing-themed birthday party!