As an Amazon Associate, we may earn commissions from qualifying purchases from Amazon.com.
Know more
.
When Dorothy walked to the home of the Wizard of Oz, she was surprised as to what she saw: an entire city made of precious emeralds.
This literary series has cemented the position of emeralds as being magical – but how much do we know of this precious stone? We are going to clarify its origins, as well as meanings and metaphysical properties in today's blog post.
What is Emerald?
Emeralds have been present in human history for 5,000 years, and this gemstone has retained much of its value all these centuries. It is found in different kinds of host rocks, from sedimentary ones to igneous rocks. Some mines also extract emeralds from metamorphic rocks.
Emerald is mind in various regions throughout the world, from Asian countries to South American states, and some African countries. In the United States, the emerald is better known for being the select birthstone for people who have been born in May.
The emerald is part of the "Big Three" in the world of precious stones, along with red rubies and stunningly blue sapphires. Emeralds are generally green, but when you buy emeralds, they are going to have some tints of other colours, like yellow and red.
Precious stones often have imperfections, formations, and inclusions that introduce other colours to them. This applies to all precious stones, so the ones that don't have imperfections are valued more in the jewellery market.
In the case of emeralds, there are times when vanadium makes it into the mix, while other times, there's chromium, too. Oxidation takes place during the formation of the emerald, changing the colour of the emeralds slightly.
What is Emerald Made Of?
Emerald is composed mainly of the mineral beryl. Beryllium, which is the content of beryl, is considered one of the rarest elements around (based on natural occurrence). It is scientifically believed that beryllium rarely stays in one place long enough for gemstones like emeralds to form, and it takes a long time for large nuggets of gemstones to come out as they do.
The scarcity of the base element for this gemstone also controls how much emerald is produced annually. The biggest emerald mines can be found in Colombia, Zimbabwe, and Zambia. A right quantity of the element can also be found in Zambia, and places like Canada, Madagascar, Russia and Pakistan.
Despite the general scarcity of the base mineral, emeralds are found in different kinds of host rocks, so mines can collect more, even though emerald is scarce as can be. Pegmatite columns are the usual places where emeralds occur, as chromium are usually found here, as well as vanadium. In some cases, alluvial deposits also produce small quantities of emeralds.
Emeralds are generally green, with varieties that look bluish-green or yellow-green. When a stone does not have sufficient saturation of green, these stones are called green beryl instead of emeralds. Colour saturation is vital in distinguishing genuine emeralds from beryl.
In terms of clarity, everything about emeralds can be examined (almost) from the level of the eye, and you can expect some fractures and blemishes now and then.
Again, these are normal, and it is what makes genuine gemstones easy to separate from the fakes Emeralds are vitreous and may either be transparent or slightly translucent depending on the specimen you have in your hand. It can also exhibit a unidirectional cleavage and is naturally durable because it registers an 8 in the Mohs scale.
Emerald Meaning and Properties
Emerald has long been associated with the vibrancy and lushness of nature, which is why it is also called the gemstone of youth. Nothing represents youthfulness better than Mother Nature herself, who can regenerate in so many ways, regardless of what happens to her.
This being the case, emeralds are also associated with hope for a better tomorrow, as it is associated primarily with renewal and regeneration. In times like ours when things seem so bleak, having emeralds around can help heal and rejuvenate lives.
Emeralds are also linked to the eternal quest for truth, as well as love and romance. While gemstones like rubies are more known for instigating love, emeralds can just as well aid people who are looking for romance, as well as those who are looking to improve the love and romantic bonds they already have.
Emeralds can also help people find creative inspiration in their pursuit of beautiful desires and passions. If you are having trouble finding and keeping friends, having emerald close to you can help attract the right people in your life so that you can have more positivity in your life as well.
What is interesting about emerald is that it is linked to specific manifestations of human relations and bonds. Emerald is associated with unconditional love, which is hard to find, and it also helps people unify under certain ideals and causes. And thirdly, emerald also encourages the feeling of compassion, which is essential when people are unifying with each other and believing in causes, to begin with.
Who Should Wear Emerald?
You should wear an emerald if you are interested in developing better visions for the future. This is also the perfect gemstone for people who are interested in developing prescience for the future, as well as a stronger voice for expressing personal truths.
A foundation of personal power, emeralds can help enhance your memory and your ability to focus on what needs to be done at the moment. It does not do away with intelligence, but instead enhances it and unifies it with other aspects of human cognizance, include your emotions.
It benefits both the conscious and subconscious and allows persons to use both sides of the mind with ease. Emeralds can also help people who are interested in activating their psychic powers for energy healing and other mystical purposes. Are you interested in becoming clairvoyant, emeralds are what you need.  It is time to feed your spiritual self with the gemstone with the comprehensive of properties.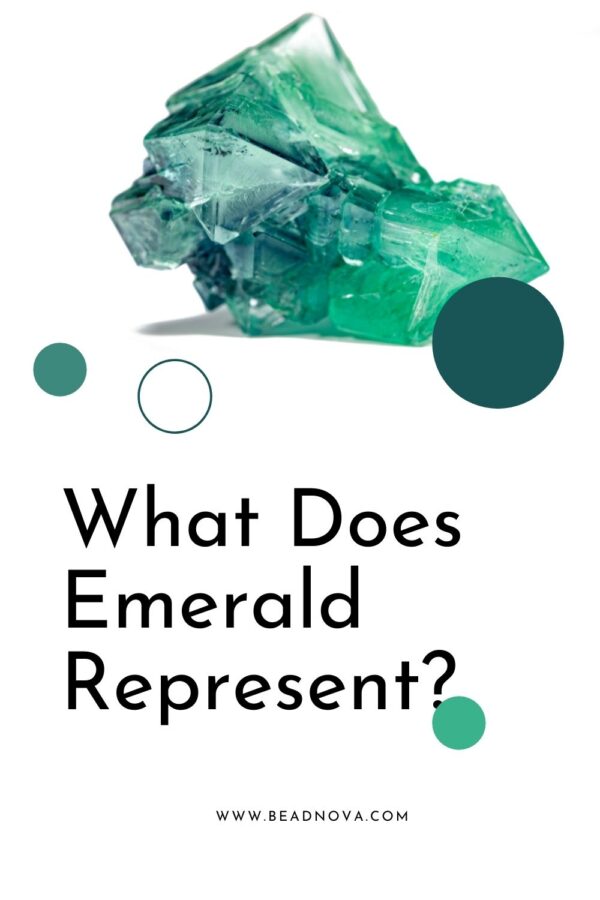 More articles about emerald, click here.