As an Amazon Associate, we may earn commissions from qualifying purchases from Amazon.com.
Know more
.
How Swarovski Crystals Are Made
Swarovski has been the premium brand for fine crystal embellishments since 1895. It is recognised for its innovative excellence and for its collaborations with world-class designers and brands from the fashion, jewelry, accessories, interiors and lighting industries.
Available in myriad colors, effects, shapes and sizes, crystals from Swarovski offer designers an unrivalled palette of inspiration born out of a passion for detail and high-precision cutting. These precious ingredients impart refined glamour to everything they embellish and are produced according to the ground-breaking lead-free Advanced Crystal standard.
A family-owned company for more than 120 years, with values rooted in integrity and excellence, Swarovski is noted as much for its ethics as for its artistry and innovative flair. The founder, Daniel Swarovski, believed that businesses should have not only its employees' wellbeing at heart but also that of the environment and society as a whole. His vision still inspires Swarovski today as a global business.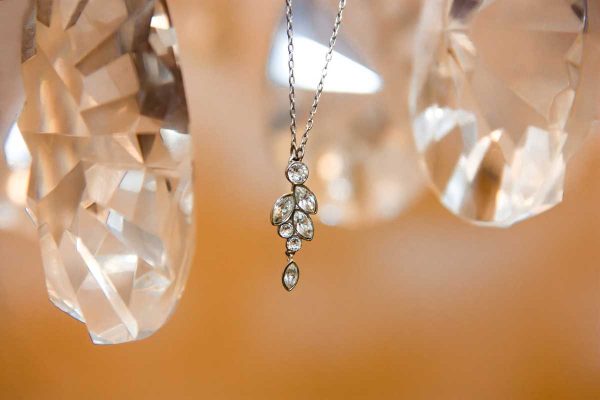 4 Criteria make Swarovski Crystals more premium
Swarovski is the premium brand for the finest crystal elements. For more than 100 years, the company has been recognized for its pioneering spirit, its collaborations with designers and its responsible behaviour. In its continuous effort to strive for excellence and the highest standards of customer service, Swarovski has created a comprehensive product and service offering that delivers distinctive value to its customers.
1. Consistency in Color and Quality
Swarovski has over 16,300 types of crystals available in 70 colors and 40 effects, with the highest consistency across all categories, sizes and cuts. Swarovski has a long history of transforming brilliant ideas into the greatest assortment of crystal cuts and designs in the industry. Swarovski in-house team is at the vanguard of what's new and always competitive. There is always new products to launch, with new colors and effects.
2. Precision Cuts
At Swarovski there are 250 different cuts and shapes of crystals, all with superior brilliance, clarity, cut and color. The unique technology that is based on scientific principles, uses advanced optical measurements and high-precision cutting to deliver premium crystals with complex sophisticated surfaces.
Swarovski's unique X-Cut technology is based on scientific principles developed by the Gemological Institute of America for grading diamonds. Advanced optical measurement and high-precision manufacturing deliver premium cuts characterized by the interplay of multi-layered surfaces and angles, with XILION and XIRIUS as the most prominent examples. This, "science of geometry" raises the crystals' brightness, fire and scintillation to an unmatched level of brilliance.
3. Designer Editions
In 1956, Founder of Swarovski Daniel Swarovski introduced the "Aurore Boreale" —the AB—effect, named for the Northern Lights and a new, revolutionary method of surface coating that allows crystals to sparkle even more brightly and shimmer in every color of the rainbow.
Christian Dior was the first designer to feature the effect in many of his unforgettable collections. Today, the AB Effect remains popular in almost every product category. Beginning with Christian Dior, Swarovski is proud of its long history of creative collaboration with artists, artisans and designers from all areas of jewelry and fashion.
4. Commitment to Responsible Choice
Swarovski has a longstanding commitment to creating safe, responsible products, and continuously innovate to exceed product safety regulations. Swarovski has developed Advanced Crystal, the most advanced crystal composition on the market today, compliant with the strictest laws in the market.
Swarovski's lead-free formula (containing 0.009% lead or less) has changed the DNA of crystals while still offering the same sparkle, dependability and variety for which Swarovski is famous for.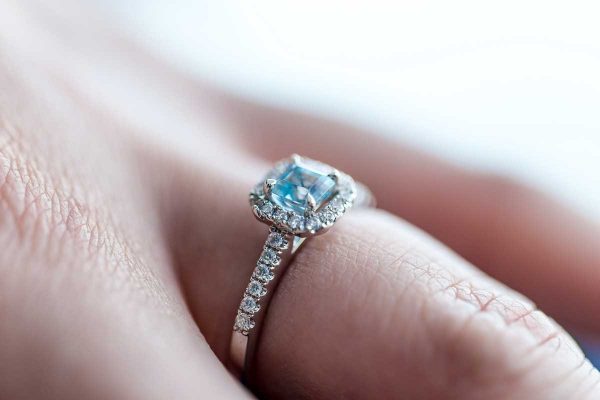 How to Tell if Swarovski Crystal is Real?
While Swarovski crystals aren't as expensive as sapphire or ruby, it would still be a huge disappointment if you found out that yours were fake. There are a couple of ways to determine if your Swarovski crystals are the real thing.
First, take a good look at the internal structure of the crystals. If you see any bubbles and other physical blemishes, your crystals may be imitation or fake. There shouldn't be any bubbles at all, and imperfections as glaring as this one are super rare with Swarovski crystals.
Second, take a look at the facets of the Swarovski crystals. Are all of them pointing neatly upward, and do they seem to join neatly at the center? If they do, you are holding a genuine article.
For Swarovski crystals to deliver the same level of reflectivity, machines have to create hundreds of individual facets per piece. Painstaking quality control ensures that this high standard is followed to the letter during the production of Swarovski crystals. There is huge pressure from the global market for the most perfect diamond simulants, and near perfection is the only way to go.
Did you purchase a set of Swarovski crystals? Each set should be consistent in color, and there should be no aberrations at all.
Swarovski crystals that come from the same family should look almost identical to one another. This is one of the clearest signs that you are in the possession of genuine Swarovski crystals. Because these crystals are precisely cut by X-CUT technology, each family should have identical attributes and almost no differences.