As an Amazon Associate, we may earn commissions from qualifying purchases from Amazon.com.
Know more
.
Knowing how to perform manicure on yourself will ensure that even if your mobility is limited, you can still maintain your nails and make them as fresh and pretty as possible. However, you will need the right kind of tools so your nails won't take a hit when you're learning how to clean, accessorize and paint them.
Before we discuss the different tools that you can use for manicure yourself, let's talk about why you should be knowledgeable about manicuring, and why you should know how to take care of the nails on your hands, especially when you cannot get out of the house.
The Benefits of DIY Manicuring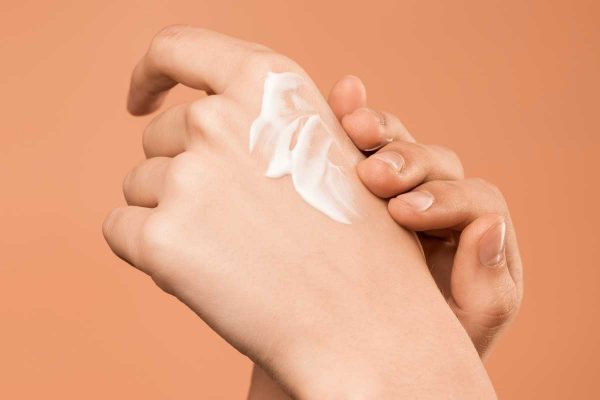 Manicuring isn't just about painting your nails. Before anything else, manicuring is a hygienic practice to ensure that your hands are clean. Your hands are also frequently exposed to dirt and grime, and you use it all day.
This makes your hands and especially your nails vulnerable to dirt and damage. Washing your hands is good, but plain hand washing with soap and water rarely removes the grime stuck in the nails. To clean these out, you will need to know how to manicure yourself.
Manicuring and pedicuring allow you to exfoliate the tougher skin on your hands and feet. This results in smoother and softer skin. If you are suffering from painful calluses, regular removal with manicuring and pedicuring tools will ensure that the pressure points on your hands and feet are addressed. Of course, if there is a lot of pain involved or if there are strange changes in the skin, it would be a good idea to visit either a dermatologist or a podiatrist.
Cleaning your nails properly reduces the risk of developing nail and skin disorders, including bacterial infections, nail horns, and fungal infections.
Fungal infections, particularly, can result from poor skin conditions on or around the hands and feet. You must keep the skin around the nails clear and healthy if you want to avoid disease. Once hand and foot problems arise, the medical interventions are usually painful and the recovery process can belong.
The proper grooming of the nails can protect them from sudden breakage, and there is also the risk of developing painful chips across or around the nails. Split and chipped nails can take a long time to recover and nail restoration will depend on how healthy your body is. Manicuring also takes care of painful hangnails, cracked and dry skin around the nails, and dry and easily damage cuticles.
Some massaging is recommended before any nail work is done. You can massage your hands after a warm soak, and the massage will do your entire body good. These are also recommended for folks who want to avoid or reduce skin wrinkling.
And finally, being able to manicure yourself can help reduce your stress levels.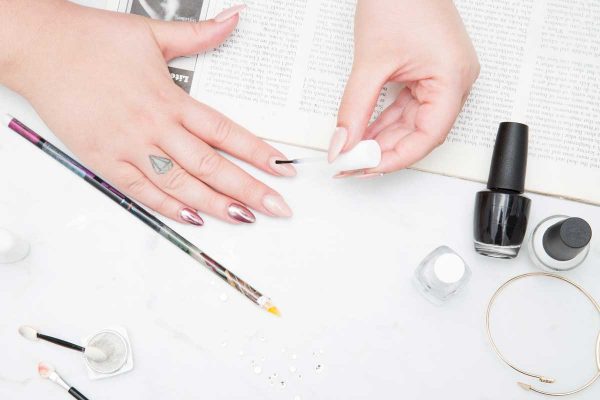 The Tools for Manicure
Nail cutter – This is probably the simplest and most important tool in your arsenal for manicuring. Nail cutters remove overly long nails that can become easy breeding grounds of bacteria and fungi. Cutting your nails regularly ensures that no bacteria will ever infect your nail bed and nails under normal conditions.
Of course, if a pre-existing medical condition predisposes your nails to diseases, then that's a completely different situation altogether. When using a nail cutter, avoid cutting the nail away too close to the nail bed. Leave a small amount of excess nail on each of your fingers.
Cuticle pusher – Cuticle pushers can be either metal or wooden depending on the needs of the manicurist. Generally speaking, those with tougher skin around the nails require metal cuticle pushers while those with softer skin can do well with just a wooden one. Either way, be careful when pushing away the skin before the nail as too much movement can cause bleeding.
Nipper – A cuticle nipper allows you to cut skin or nails from the toughest angles. The shape of nippers also allows you to cut nail and skin from places that you simply cannot reach or grip properly with a basic nail cutter. Use a nipper to remove old skin or excess skin on or around the nails. Nippers are mainly trimmers to make your nails look better.
Buffer – Nail buffers are there to make your nails glossier. Nails tend to be naturally dull, but you don't have to put up with it. Use nail buffers to make all your nails look nice and shiny. Be sure to soak your nails sufficiently before doing any buffing. Also, you need to have cleaned them first, because if you buff before cleaning, that may just lead to double work. Buffing should not be done daily and at most, you should be good with once a month buffing.
File – Nail files are used to grind the edges of nails to shape them. You will notice that after trimming or cutting your nails, the edges will be mostly rough and unsightly. The file will take care of those edges.
Nail files come in a variety of forms, from wooden ones (emery boards) to metal files with different surfaces. Be careful when using metal files as these tend to be harsher on your nails. Filing is best done when your nails and hands are dry. Filing your nails while wet may cause splitting and further damage to your nails, so avoid it.
Nail brush – Use a nail brush to remove snipped skin and shaved cuticle from your hands. A nail brush is necessary if you want to keep your line of vision clear. Nail brushes can be used daily if you wish. Just make sure that the brush is wet with warm water and has just a little dab of antimicrobial soap so it can clean out your nails and fingers well. The water will also ensure that the nails are softer than usual.