As an Amazon Associate, we may earn commissions from qualifying purchases from Amazon.com.
Know more
.
Right next to the wedding itself (and the reception), the bachelorette party is one of the most important phases that marks the transition from single life to married life. It should be fun, expressive, and it should have all of the elements that the bride-to-be wants, to make it truly memorable. The type of bachelorette party that you will have will depend on your taste, budget, and how many people you will be inviting.
It's different depending on what is acceptable and enjoyable to people. The goal is always to have some high quality bonding time with the girls. While things can get saucy and sexy (this is not a requirement, but it does add to the thrill), the larger celebration should be the focus, and not just the saucy parts of the party.
Steps to plan a bachelorette party

Planning a bachelorette party isn't as challenging as planning the wedding but it does require some work in order for it to be truly successful. We are going to share with you some of the best practices that will make your bachelorette party truly memorable and exciting.
First thing's first: where are you going to hold the bachelorette party? Obviously, not everyone wants to spend the whole day at home just watching movies, though this can qualify already as a send-off for the bride. Ask your bridesmaids for help and brainstorm as to where the party can be held. Establish your budget first and use that as a guide. You wouldn't want to blow most of your budget on this, as there is still the wedding and reception to take care of. It is best to create a spreadsheet for the budget so you will have a clear idea as to what kind of expenses is involved in the upcoming bachelorette party.
After deciding where to hold the party and your workable budget, it's time to decide who you are going to invite. There is no question here: the bride to be wants to have the time of her life before getting married. We recommend inviting only the folks that will truly make your party fun and happy. There is no point in inviting someone who you don't like in the first place, as one person can make an entire party awkward. What we'd like is for the party to be comfortable and warm, with the bride to be being able to reach out to everybody.
Prepare things in advance so you won't be hassled. If you are going to rent a private residence that has a pool, book the residence weeks in advance and make sure that you perform a visual inspection of the place before the actual event. Pool parties are popular for obvious reasons, and so are trips to the beach. Obviously, pool parties are cheaper, so it's best to decide fast where you want to go. A bachelorette party does not conclude in one night. Usually it is several nights in a row, with special dinners prepared for each night. Ideally, there should be a special program for each night so the girls can really unwind and reconnect with each other.
If you want a specific theme for your party, supplies for your party have to be prepared weeks in advance. This applies most especially to bachelorette parties held at beaches where themes are more complex and demanding. There's a lot of planning and purchasing involved, especially for the food.
Take care of the catering services weeks in advance and make sure that you pick a caterer that can commit to the demands of each night of the send-off. Not all caterers are good, so we also recommend that only hire a caterer that has a stellar record. Get recommendations from friends and if possible at all, try to get samples of dishes so you will have a good idea how good the caterer really is.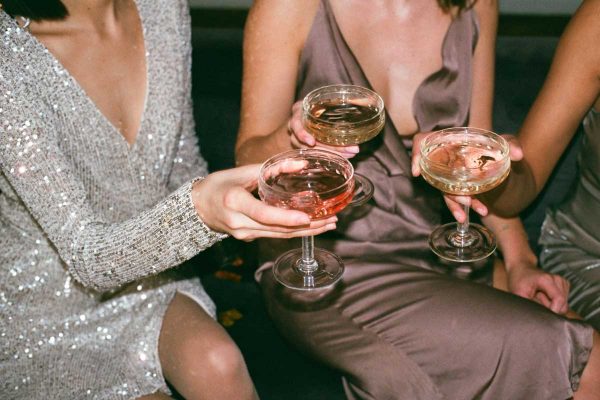 Bachelorette parties, like other important events, have party favors. There is unlimited variety when it comes to party favors online, and you can purchase different kinds of favors depending on your taste. Beer or can koozies are popular, but if you want to go all out you can get quirky items too, like umbrellas and USB thumb drives.
Riffle through the catalogs of promotional item companies and you will be amazed as to how many kinds of items you can customize for a particular event.
There is so much variety that you can have mouse pads and shirts customized in the same place and have all of your party favors delivered to your home in a week or less. The same goes if you want quirky signs in your party – order the signs online and have them delivered to your home weeks before the bachelorette party so you will have everything in one place before the event.
It is imperative that you also pay attention to how you are going to decorate the house or hotel for the party. The motif shouldn't be overkill, but people have to find it memorable because it is your party. Think banners, printed photos, balloons, and props that will make your party a true ringer.
The great thing about designing the actual venue is again, there are so many options online that you don't have to tire yourself going to different stores anymore. You can also brainstorm after riffling through the catalogues and mixing and matching the things that you think will work for your party. If you are strapped for cash, no worries, because you can always buy party supplies at lower prices by exploring other ecommerce platforms.
And finally, it's best to sit down with everyone to determine if the bride to be is going to foot the bill 100% or not. While this is the traditional route, people change and the more modern approach is sometimes, the group invited will help pay for the group expenses. Talk to your girls about what works best and be upfront about the costs so you can drum up a plan that everyone will agree with.